If you are less than satisfied with how your smile looks because of crooked teeth, gaps, or crowding, then it might be time for you to look into getting braces. Whether you have never had braces before, or had them years ago but your teeth have moved, our braces in Elizabeth can solve your problem. At North Broad Family Dental, we offer metal braces and invisalign to provide our patients with excellent orthodontics and beautiful results The confidence that comes with having a straight and attractive smile is unparalleled. Straightening your teeth can also have positive effects on your bite and speech.
Metal braces remain to be the most common option in orthodontics, but clear braces like Invisalign are growing in popularity. When choosing which route is best for you, it is important to consider the differences as well as budget, lifestyle, and preferences. Metal braces are great for adolescents and teens. They don't come with the responsibility of keeping track of and cleaning invisible trays everyday. Teens are less likely to complete the daily upkeep for Invisalign, like rinsing or even brushing the trays and your teeth in between meals. Metal braces in Elizabeth require regular visits for tightening and adjustments. Metal braces work great for adults as well, and they are an effective form of orthodontics that will bring you results.
Many adults have started to opt for Invisalign, since it provides the significant invisible factor. There is also the freedom to remove the invisible trays whenever you please. Invisalign works through a series of clear trays that straighten your teeth over time. Another great part is you can remove them to brush and floss your teeth, and eat whatever you like! Many patients find that this option is far less restrictive than classic metal braces. After an evaluation we then take dental impressions and pictures. Finally you will receive a series of clear trays that are unique to you. If you are considering braces in Elizabeth, make an appointment with us today at North Broad Family Dental. Learn more about your options, and let us help you begin your journey to a straighter smile.
By North Brunswick Family Dental & Orthodontics
March 26, 2019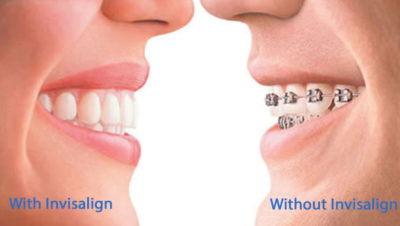 Blog Posts
Follow Us