North Broad Family Dental is your place to go for an Elizabeth root canal. Root canal therapy is essential to saving a tooth from extraction, by removing damaged pulp from inside the tooth and healing it. For over 35 years we have been creating beautiful smiles. We are open Monday through Friday, Sunday by appointment only. Our group of dentists are a patient's choice winner for 2016.
A root canal is done when there is extensive decay inside the tooth and the pulp has been damaged. The root canal allows us to get inside to the tooth, clean and seal the area, and remove the damaged pulp.Your Elizabeth root canal is done right in our offices, and can be done in just a few procedures if needed. Usually the root canal is capped off with a crown to protect it. We also handle preventive and restorative care, veneers, and implants as well as dental crowns and bridges. Smile makeovers are discussed with our dentist as well, for patients who wish to enhance their teeth and smile. For those seeking a root canal, we ask that you first come in for an initial consultation, so that we can do an exam and find out what's going on inside the tooth.
For more information call us or visit our website, where patients can make appointments, learn more about our services and view testimonials about our services as well. We also specialize in emergency services for those who need an immediate Elizabeth root canal.
By North Brunswick Family Dental & Orthodontics
February 25, 2019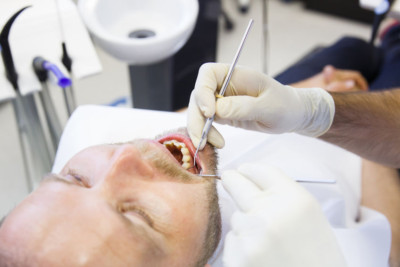 Blog Posts
Follow Us